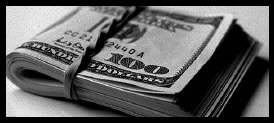 Some people may know from reading my blog that English is my second language. Pretty bad grammer here and there and I apologize. Anyways, I was driving my daughter yesterday morning as usual and doing the morning ritual; listening to "Morning Mash" on Sirius. The topic was how much is too much to tip for the food delivery guys or on take order food. Their conversation was when Rich (one of the dj's) tipped the delivery guy from Chinese restaurant across the street only $2 when the guy brought their lunch over, which sparked the debate with the other dj's Ryan. Ryan thinks Rich should've paid more than $2 for tip. Rich thinks he tipped the guy accordingly where the delivery guy just walked across the street and brought food. Lunch was about $16. I thought $2 for $16 is kind of steep. But Rich's point was that it's delivery. The delivery guy walked only 20seconds from his restaurant to the studio and brought food; he didn't serve the food nor took care of Rich's table.
I am from Japan where there is no tipping culture. Therefore, I sometimes don't know when to tip or how much to tip. For instance, when I go to Starbucks, I put change in their jar or maybe $1 if I order more than $10. But do we really need to? Or I order takeout from my favorite Japanese restaurant time to time and pick them up for myself. In this case how much should I tip? I usually end up tipping a lot because I read somewhere online that take out be considered full service where people prepare food and take time to box them. But do we really need to tip 15% - 18% for take out order?
But really, I'm so confused.. I know when I go to a restaurant I ought to pay at least 20%, depends on the service, of course. I know I should tip the guys from car wash place. I know how to tip in general circumstances. But there are times when I actually froze up and don't know how much to tip or tip at all. Can you help me understand, in which case I don't need to tip people???