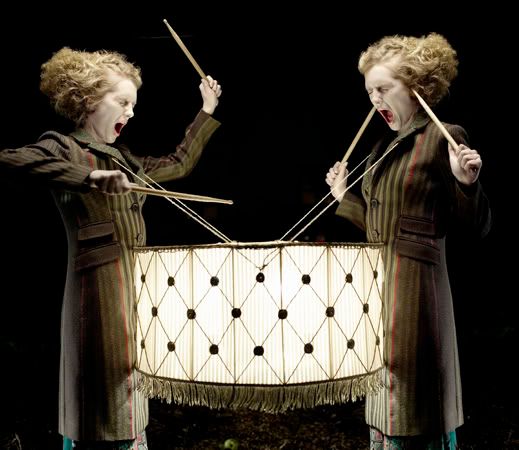 We moved back to our condo (townhome style) that we've owned since 2005 past May. My BFF, Miss K was renting it from us while we were in Hawaii and there were times she had complained about the girl living upstairs time to time about the noise she made. Our condo is apartment conversion which a company decided to buy and sell it to investors and buyers when the real estate market was booming here in Florida. And this complext does not have any sound proof what's so ever.
With that said, I really need your help, my friends.
Ok, here is our situation..
My husband and I are livid right now. We're totally fed up. We have this girl living upstairs. The one my friend Miss K, sometimes complained about. But Miss K never told us about the noise that she's making now. Apparently, she is an exotic dancer, so she works late. No big deal. But the problem is she has no regards towards her neighbor!!
She usually comes home between 2:30am ~ 3:30am after long night of work. About two - three times a week though, she brings bunch of customers or friends home and parties. I'm talking about real loud noise. Loud music, banging the floor with some object or running around the house. If this happened 11pm on weekends, then okay, maybe we wouldn't care too much.
Early this morning, I heard people talking loud by our walk path so I woke up (
which is the case most of times
). It was 3:30am. It was another night of party time. I was staring at the ceiling. I hear people screaming and laughing. Really. It's not 7pm or 9pm or 11pm, it's 3:30am. My heart was racing because I didn't want my hubby nor daughters to wake up. But then just when the clock turned 4am, I now started to hear LOUD MUSIC playing. I could even here who's singing the song which one of them was "I want it that way" by Backstreet Boys. Really. That's when my hubby woke up. He heard the sound of base..
We moved to living room to wait for things to unfold when we heard some people going up and down the stairs and out the door. So, my husband rushed outside and managed to talk to someone who was about to go back upstairs. JT said, "Guys, keep it down, please? We have little kids sleeping here."
"oh, okay...," was the girl's answer. No sorry, nothing. We waited a bit, no sign of calming down. Now I am pissed.
Me: JT, we have to call Police. It's 4:30am. This is not right. I'm tired of it.
JT: I'm not calling the police. If you want, you go ahead.
Me: Ok, then what are we going to do, we just sit here and wait until they're done partying?
JT: I'll try to find her landlord tomorrow and complain.
Me: No, I can't stand it anymore. It's not fair... We have the right to have peace and quiet.
JT: I know, but there's nothing we can do. Don't want to call police and make things worse...
Me: This is "noise disturbance" - I'll google it and you'll know why it's okay to call police.
So, I googled it and I've found some stuff on there. It clearly says that [
one's peace can not be disturbed. Also people have a right to and should be insured an environment free from excessive sound that may jeopardize their health or welfare or safety or degrade the quality of life
]. Our peace should have been protected by law, however, I know our quality of life is definitey degraded by the noise from upstairs.
Anyway,
we ended up not calling the police and the noise stopped at 6am!!! Yep, 6am in the morning, my friends. It's unblievable.
Now question is this; what should we do if she starts it again?
We've alrady asked the girl or her friends to be more courteous over and over again. She may be quiet for a week and she begins her bad habit. We are filing a formal complaint, but I know she'll party again. If that would be the case, do you think it's okay for us to call police when the noise starts at 3am? I'm tired of asking them to be quiet, because obviously they don't care.
I'm not complain because she's a dancer. I would have said the same thing if she was a nurse or investment banker or even a lawyer. It's about having a common sense; the desency to respect people live around you. And I don't even know how to be nice about it anymore.
So, please, my friends? Tell me what we should do....