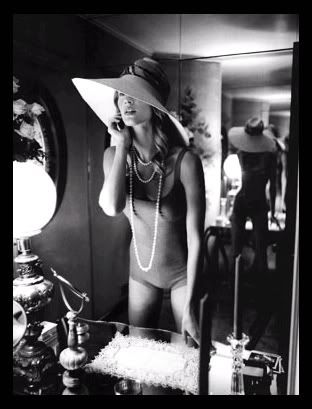 Something interesting happened last night.
My mom-in-law called me and asked if I wanted make extra cash. I was like "??? doing what???" Apparently, the beauty salon & spa that both me and mom go to need a receptionist and they can't find anybody. So, the owner Mr. B called mom to see if, I, Maki would be interested.
I'm a 24/7 stay at home mom who is raisng the most wonderful kids in the world, bloggin daily and doing some crafting.. I was kind of getting antsy and wanted to find something else to do.
So, I called Mr. B and he asked,
"Can you please work for me? You'd be perfect for my salon,"
So I said, "Sure..,"
"Great!, then come in tormorrow morning at 10."
Me : "Whaaaaaa??? Tomorrow???"
Okay, Ju-Ju goes to school, so I'm not worried about her. But Soapy? My little angel?
Oh my god, Oh my god....
Now I called back Mom and said in panic,
"Mom, he wants me to come in tomorrow! What about Soapy?"
Mom: Oh, oh, oh.....OK, Then I'll watch her... (
oh, that was easy.. lol
)
So, now I'm about to get ready for work; it's been 5 years since last time I worked.
It's fair to say that I'm kind of excited and nervous at the same time. I also know that I may go insane because I'm going to be apart from little baby Soapy:(
I know she'll be fine with her grandma and I'm the one needs to grow up a bit. It's going to be just like when I first time brought Ju-Ju to school; happy for her being able to learn and make friends, but somehow I felt little bit of sadness for letting her go.
Well, wish me luck my friends, wish me luck. Maybe I may bring some juicy story, say Maki made a stupid mistake and got fired!!