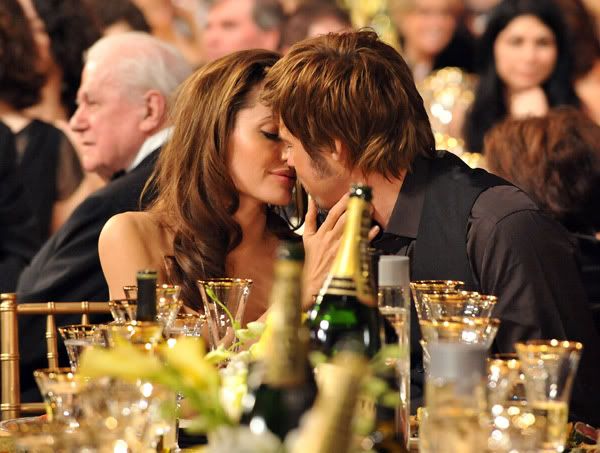 I am not sure about you readers, but Brad Pitt and Angelina Jolie are my favorite Hollywood couple. They were the most unlikely people to share life together in my book before. It was nice surprised when I heard about their love affair (
sorry Jen!
). They are gorgeous to look at; They try to make a difference in the world (
even it's a
small step at a time with large sum of money
); They have a big family which keeps growing; And most of all, they love each other. Look at this photo above:I can honestly feel that they adore, respect and love each other deeply... I love looking at them being together and I am happy for them, especially Brad Pitt who wanted a family for so many years. Oh, and don't forget - they are both damn sexy!!! (
And they even have the same hair color!!!
)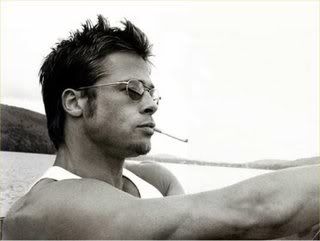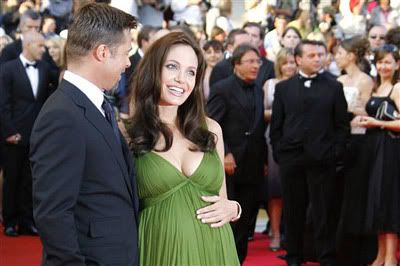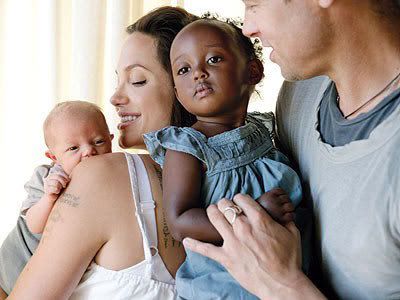 So, what are your thoughts on the couple? Do you love them or hate them together?