It all started this morning when I heard the news about the missing Yale student's body being found in the wall at the basement of school laboratory. I get really scared and nervous when I hear about freaky murders or accidents on news. It really makes me think and wonder how I wll die.
Funny thing is, that's all we talked about when I was at work today with the clients, my boss and I. The truth is, no matter how hard we try, there is nothing we can do to change our fate. When the time comes, that's it. And it scares me. I'm not so afraid of dying, but I know I'm afraid of not knowing how I die.
Then I was reading Women's Journal and it featured an article about phobia; what's healthy fear and what's unhealthy fear. I think having fear is a good thing; it alarts you and makes you think before you act - it's like a defense system. But if the fear prevents you from having a normal activity, then it becomes a problem.
Anyway, today was the day I thought about my life - the end of my life to be exact. Do you have any fear, darlings? Are you afraid of dying?
*****
Also, I want to pay a tribute to Patric Swayze who just passed away this evening at the age of 57. Many people loved him in Dirty Dancing (I do admit he could dance!!!). Two of my favorite movies that he was in it were "The Outsiders" and "Ghost" - He was so great it these movies.. I am really sad that he's died - He was definitely one of my idols when I was a young girl.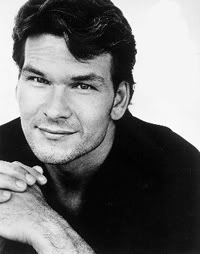 Rest in Peace, Patrick.....