I love cowboy boots and the sun dresses.
It's so cute and tickles country girl in me - Have you ever wanted to be a cowgirl?
It's no secret to many of my blogging friends that I love music. I listen to all kinds of music except country. I do listen to it, however, I only listen to handful of artists and songs that touch
my heart.
Funny thing is as much as I dislike most of country songs, I watch Academy of Country Music Award every year just because I always find some great country(love) songs while watching it. This year, however I watch the award show because I love Lady Anthebellum. I think people refer their music as Pop Country and I really enjoy it. I'm psyched that they're the winner of Song of the Year, Top Vocal Group and Single Record. Awesome!
"Hope Floats" is one of my many many favorite movies. I love everything about this moive. The costumes or music or the cinematography is so pretty. Everytime I see it I always have the urge wanting to live in a country house surrounded by horses and cows.
This movie is so beautiful - the music, the cowboy boots and hats and Sandra Bullock is so great in it. And Harry Conic Jr., is outstanding. This music makes you want to be a country girl. If you think about it, she is living the character in this movie for real at this moment - being heartbroken by her husband's infidelity - so ironic.


This movie is kind of old, but if you haven't seen it, I suggest you to go rent it.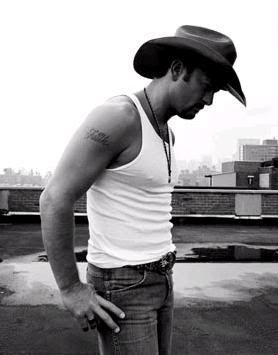 Well, I'm sorry, but I love Tim McGraw - I don't listen to every song, but I love some of his love songs. And he is really sexy... I still remember so many years ago, I was watching the Country Music Award when he was singing this song called "Some Things Never Change" - and without even knowing I felt tears falling down my cheek. It was so beautiful and the way he sang it, I was glued to the TV screen. After hearing the song, I couldn't forget how beautiful it was, I drove to Tower Records the next day and bought my very first country music CD titled "a place in the sun..." (see the pic below)
And still today, I listen to the song in he car while driving or in the house during sunset - I found the song on YouTube - too bad I couldn't find the clip from the music award, but please check it out - I hope you like it...
So darlings, did you have a nice weekend???